Global City Fort – the newest development in the Philippines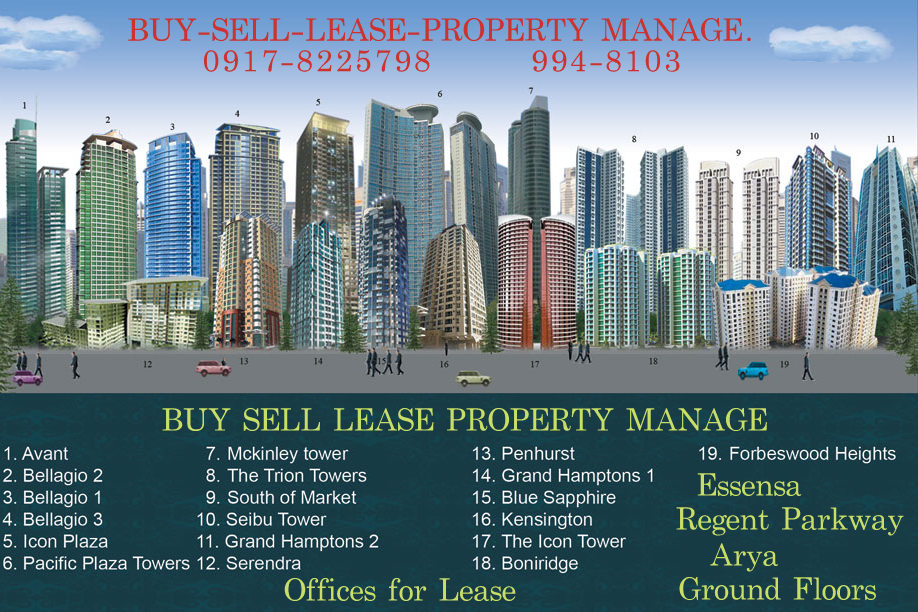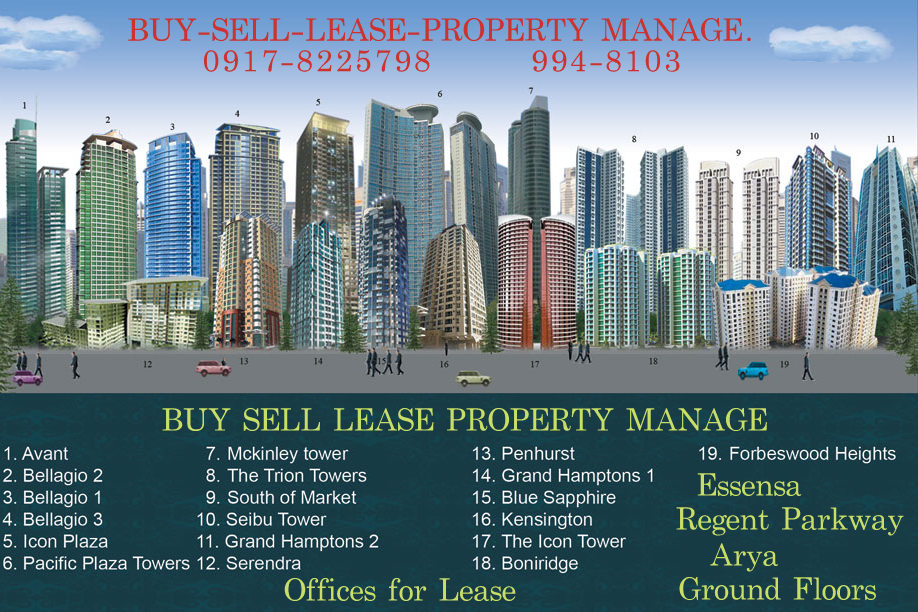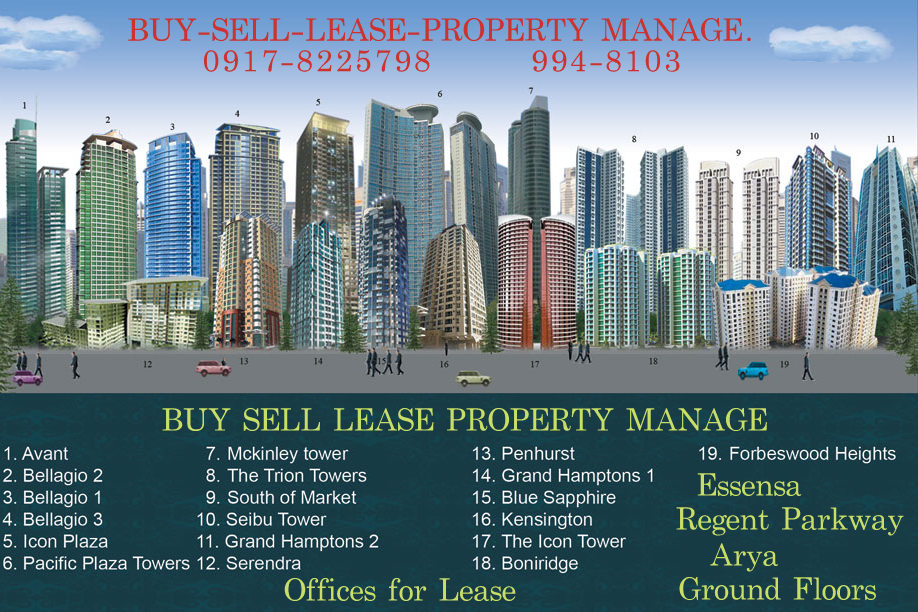 Bonifacio Global City (BGC) or sometimes referred as The Fort, has been receiving the most inquiries in the Philippines in terms of resale units as well as pre-selling units.
I remember being introduced to BGC via the parties at the NBC tent when there where not much buildings then. A lot at BGS could be purchased for only P90,000/sqm for the prime areas. Now, a lot at BGC would cost around P200,000/sqm plus VAT. Just last year there were P165,000/sqm near the Essensa area but since developments have happened and with lack of supply prices have indeed gone up. When sellers where wanting to find buyers, they now are taking their sweet time as 'they are not in a hurry to sell'.
WHAT DO YOU RECOMMEND FOR US?
I have been asked so many times this question and my answer is more questions. There are different 'personalities' at the Fort for the investor and end-user to take advantage of.
For investment or for end use?
For how many people?
With or without income?
Accessible or Secured?
Affordable or Prestigious?
Cash or Terms?
Ready For Occupancy or Next Three Years?
Furnished or Bare?
1 Unit or Whole Floor?
Ground Floor or Penthouse?
Residential or Office or Commercial?
Professionally Managed or In-house?
Great Amenities or Low maintenance Fees?
Foreigner or Local?
With or without pets?
With maid's room or none?
With balcony or none?
With the widest choices of condominiums available we are only glad to help you locate the property right for you.
Meet us. We will locate you in your choice investment.
Call 0917-8225798 9948103
We service the following condominiumns:
Pacific Plaza Towers
Regent Parkway
One Mckinley Place
One Serendra
Other condominiums. Resale. For Lease. Short Term Lease. Long Term Lease.
Incoming search terms: