RENT TO OWN in Global City- Move in Tomorrow!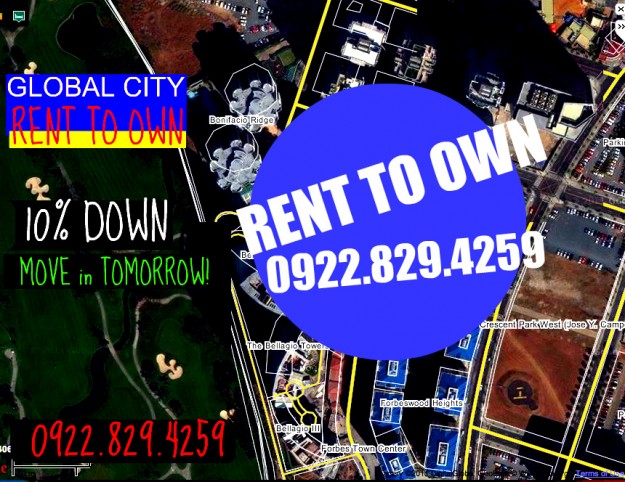 September 19, 2011 UPDATE
Here are two units under the rent to own program where one could move in right away as soon as the minimal payments and post dated checks are issued.
You may check the following links:
Penhurst Parkplace Condominium: 2bedrooms @ P9M enrolled at P35k/mo.
and Forbeswood Heights Condominium: 1 bedroom 36 sqm @ P3.65M enrlled at P15k/mo.
Read more for the mechanics:
PAYMENT MECHANICS:
1. Payment of 10% of the total price;
2. Submission of the checks of monthly payments for 1 year (not including dues);
3. Payment of balance at the 13th month.
There are RENT TO OWN condos being described by other sellers/brokers/developers in the Philippines where a particular condominium is not yet ready for occupancy and offers great flexibility in its payment term. The payment is similar to paying a rental of that unit when it gets ready to occupy in the future.
Sample RENT TO OWN that is not yet ready to occupy: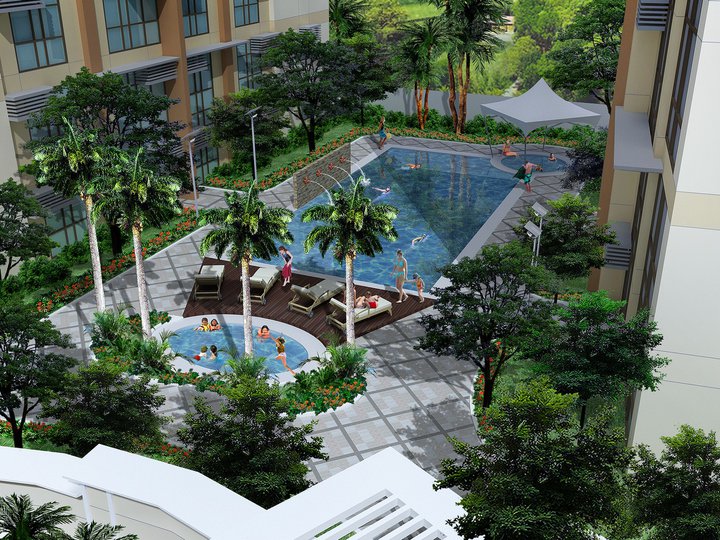 PROJECT NAME: VICEROY
DATE OF DELIVERY: February 2016
SELLING PRICE: P2.1M
AREA: 23 sqm studio
TERM OF PAYMENT: 5 years NO INTEREST!

CAll directly to invest in this unit: +63917.544.3168 or +63922.367.0698
Investors who buy for this type of project banks on the following attributes of this rent to own scheme:
1. Easy payment and minimal cash investment WITH NO INTEREST!;
2. Availability of prime units for sale;
3. Low selling price as compared to when it gets finished. (A condo normally increases 10% a year as influenced by construction materials having the same increase);
4. Discounts and freebies going hand in hand with its marketing efforts;
4. Developer track record in delivery.


For more details of this project go to megaworldcondominiums.com
RISK COMES IN:
1. Project Delay – so it is always necessary to see track record of the developer selling the units;
2. Final turn-over and craftsmanship of units – while the developers try to deliver the same look as their beautified model units – sometimes the eye and mind will register the model unit as opposed to what the developer intends to deliver (even if it is in writing and even if items in the model unit says not included – new clients will recall what they saw. This wave of what seems to be a hassle for the client and developers in turn made developers make condo units BARE);
3. Project that is soooo delayed and looks will not push thru. Yes, a few developers shelved their projects that did not sell during the asian crisis. What happened was there was an exchange for another building of theirs that is already ready to occupy while others backed out. And Others just sat it out waiting for its eventual delivery.
For a detailed consultation to match your investment requirements in the Philippines you may email us directly all your questions @ fnitafan@gmail.com
Incoming search terms:
rent to own condo philippines