The Residences at Greenbelt – Condominium Units for sale at Makati Metro Manila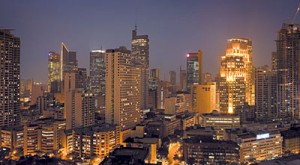 Here's a prime unit at the recently developed project of ayala land, The Residences at Greenbelt, Laguna Tower, the location is very prime as it's right at the heart of greenbelt mall. total floor area is 187 square meters (1937.50388 Square Feet )and the three bedroom unit comes with a living room, dining room, maid's quarter, service area and two parking slots. Great views of the amenities and sunset on the balcony. There is a great demand for this development especially in Laguna Tower which is now ready for occupancy as this consists mainly of bigger two and three bedroom units and is considered the most luxurious amongst the three developments in the area, namely Manila Bay Tower and San Lorenzo Tower. Price begins at Php 23M to Php 27M (525,896.44 US – 617,356.69 US) depending on the floor the unit is situated in and if the unit is delivered furnished. I also have semi-furnished units for lease and price starts at Php 190T/mo (4,344.36 USD) exlcuding association dues. Further details, please call my office.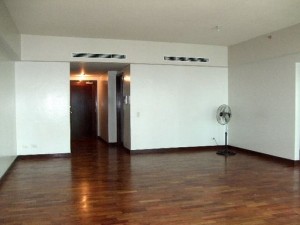 The Residences at Greenbelt. Designed specifically to meet your unique needs, The Residences at Greenbelt is the only residential condominium situated within the Greenbelt Complex – providing gracious accommodations right in the heart of the action.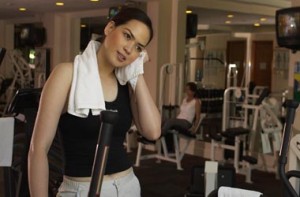 The three tower Residences grace the Makati skyline as a trio of curved sails doting the horizon, thus forming a family of smooth towers. The three towers are curved on the inward side to create a balance of strong urban facade facing the city and a softer community facade between the towers.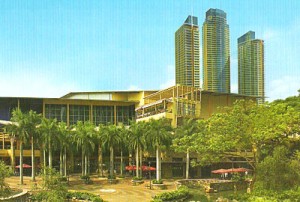 Skillfully designed for the demands of urban living, the typical floor plan at the Residences at Greenbelt is generously divided into six spacious units, with floor areas ranging from 118 to 190 square meters. Each floor hosts four (4) 2-bedroom units and two (2) 3-bedroom units. Most of the units are designed with balcony view to bring in the outdoor environment to your living room.Commercial Area at the ground level; Air-conditioned main lobby; Appurtenant parking slots for all units; 6 floors of parking space; Pedestrian bridge way connection to Greenbelt 2; Fully-automatic sprinkler and smoke detector system; Visual/audible fire alarm system within and outside residential units; Water reservoir and separate fire reserves; Administrative office; Mail Room; Driver's Lounge; Centralized sanitary disposal system; 24 hour security; Provision for deep well; Excellent building maintenance by Ayala Property Management Corporation; 100% power back-up; 4 elevators; Acoustic treatment via double glazing at the lower floors; Biometric reader for back of the house access. At the heart of Makati besides Greenbelt Shopping Malls.
Call 8188983 09228225798 and get a TRAG unit now.
Incoming search terms:
the residences at greenbelt
the residences at greenbelt for sale
the residences at greenbelt makati
greenbelt residences makati
greenbelt residences
greenbelt residences for sale
greenbelt condo for sale
greenbelt condo makati
yhs-default
residences at greenbelt for sale